So an macrium backup image of C is on E now... great
Get an usb stick. Make it totally clean and create a partition. It can be done in disk management as well
Code:
diskpart
list disk
select  disk  1 (or 0 or 2. Look at the output of previous command!)
clean
create  partition  primary
select partition 1
FORMAT  FS=NTFS  LABEL="MACRIUM"  QUICK
assign letter=P
active
exit
Now your usb disk has 1 primary partition with letter P. Partition is active so it's possible to boot from it.
Extract all files from ISO and put them in root folder of P. Extracting can be done using WINRAR
Now try to boot from usb stick. Post results. Of course don't do the actual restore!! Just check if you can see the main harddisk
Unfortunately my netbook refuses to boot from the USb stick, I suspect it is due to a BIOS issue of the netbook, maybe it can only boot from its own HDD and from an external DVD drive. It lists "boot from external media" as a 3rd alternative on the boot seuqence menu, but it does not show the name etc of the inserted USB stick, so the PC probably just ignores it. Anyway, I post three images of disc mangement etc, so that you can perhaps have an idea if anything is wrong.
[ATTACH]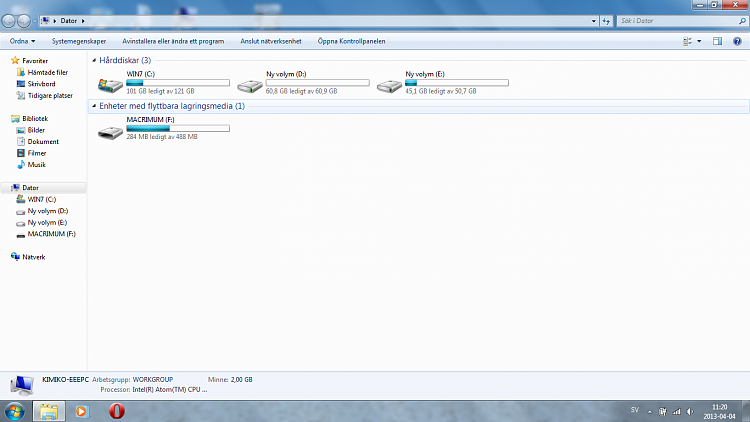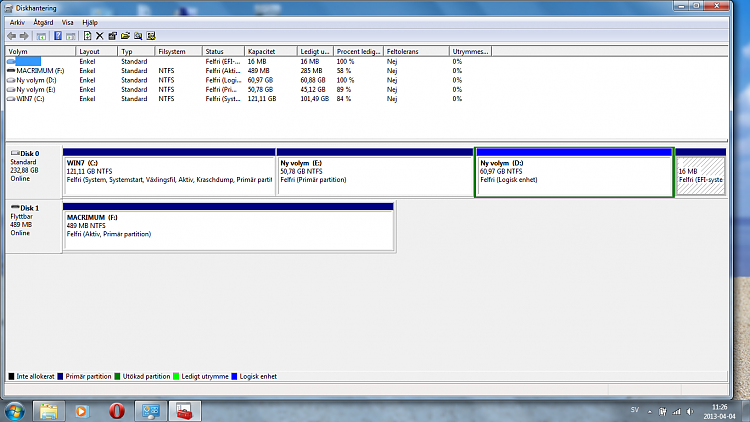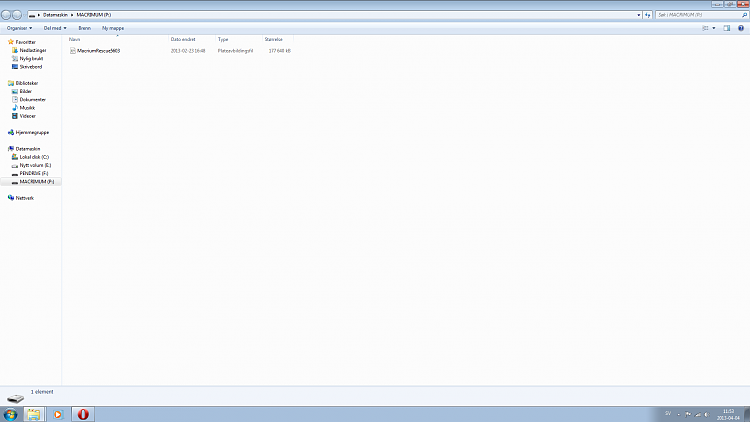 [/ATTACH]
Image no three is not very good, sorry about that, anyway, the name of the file is "disc image".
I tried to boot from the USB stick on my desktop, the name and type of the USb is shown on the boot sequence. But it will not boot either, I get the following text on the screen:
Attempting boot from USB device
BOOTMGR missing.
Ctrl + Alt + Del for reboot