Hi Murray. Thanks, Christmas was great as told
here
.
Outlook 2010 can import all older PST's, inclusive Outlook 2007. Just open the PST you want to import:
Virtual PC can run only 32-bit guest operating systems i.e. XP Mode and all other possible vm's in Virtual PC are always, without an exception, 32-bit. Importing a PST data file from an x86 to an x64 system is not a problem, not even when the old Outlook was x86 and new is x64. It's just a data file, it has nothing to do with core functions of application itself, or the operating system in which applications runs.
Virtual PC memory allocation to vm is done in settings. Open XP Mode settings, select Memory from the left pane, adjust the amount in right. Two things worth to notice: first, memory allocation can only be made when XP Mode is shut down, not when its only hibernated. Second, maximum amount RAM you can allocate to a vm in Virtual PC is the amount of RAM on your host minus 512 MB. For instance, if you have 2 GB of RAM on your host, the max you can assign to XP Mode is 1.5 GB.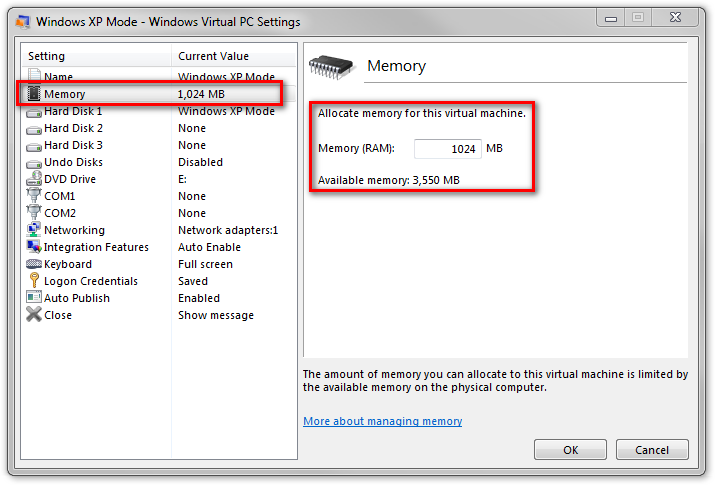 Kari