You need not be on the GFX Team to post yout picture magic here. Let's see what you have done!
I'm sure we all do work other than sigs and wallpaper, right? Lets show off our work here with a short description.
I got interested in photography in the old days with 35MM film and cams with no batteries. I had to crank to advance the film. I developed and printed my own pictures in B&W, color was too expensive. Not now though, one only needs a PC and a free graphics editor.
Anyone on the GFX Team and all who manipulate images please post them here
as attachments.
No links to "yourpicsite.com" etc.
Lets see your works.
Here is some work I did with Calvin and used as an avatar once.
Used as my sytem properties logo sometimes.

Scanned my hammer, no camera involved.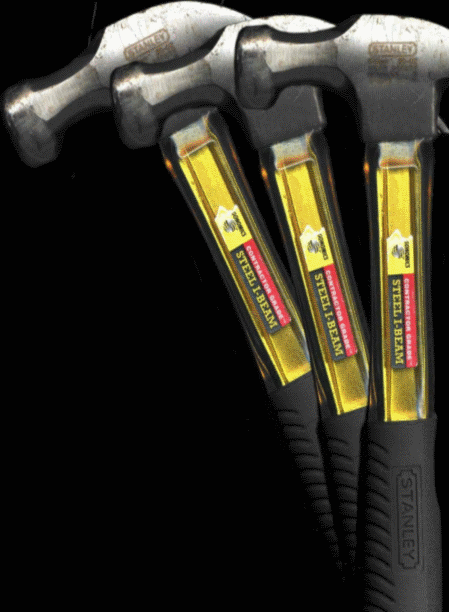 Some site design I did on a now defunct NASCAR site. (And a new monitor at the time.)
ID card avatar.
Personal NASCAR logo
Had a really bad t-storm in Aug '11 and the sun broke out briefly for some almost dramatic shots. I changed them and cleaned them up. The sky looked really dark in contrast to the sun.
before
after