My DW, and I are big F1 fans, it is a challenge to watch the races live from China at 3:30am EDT.
We picked up on the news from Speed channel shortly after the race, but had no idea that it involved someone we knew even casually by proxy.
seavixen, we are both happy to hear your grandson is okay, and wish him, and the Team a speedy recovery.
A Guy, wondered why your video wasn't working, so I check on other news reports, and bumped into this copyright claim: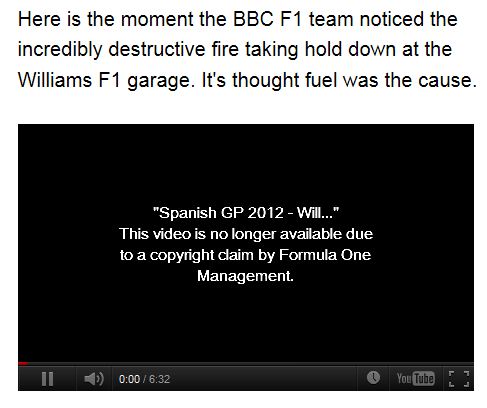 Source:
Williams F1 Fire: Photos and video from dramatic post race inferno | Total F1.com