Yep, its me,the old generation.

And here is the new generation ( my 11 year old grand-daughter) with her new generation ipad, the same one Zepher has.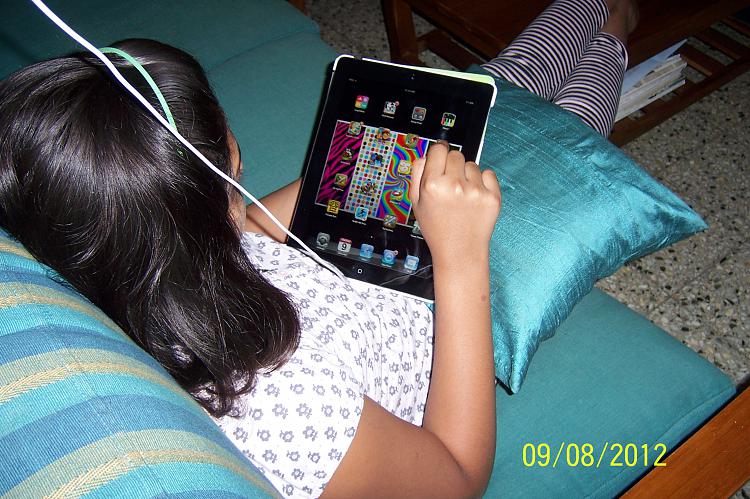 I really never had a close look at it but what impressed me was the bright "retina" display.
And when she moves around panning it, people around are really amazed and awestruck at the bright display and to know that she is videographing.
hmmm... I gave her my pendrive and asked her to copy the pictures and video files into it. No.............. she said " I will show you how to copy it", came and plugged the ipad into the PC's USB port. Old generation vs new generation.
Here is a picture that I took with my camera and she with her ipad (of course at slightly different time and light conditions)