I actually have 2 stand-alone home theater setups in my house. I ended up with 2 as I was upgrading a home theater receiver and didn't really want to part with the original one...and my wife preferred to get some new cherry speakers for the living room to better match her decor...so I kept the setup that I had in the basement and put new ones into the living room.
Here is the upstairs setup. Harmon Kardon AV receiver, 50" Panasonic Plasma, Polk Monitor 50's up front, Polk CS1 center channel, 2 polk R15 rear surrounds and a smallish Polk sub in the front left corner.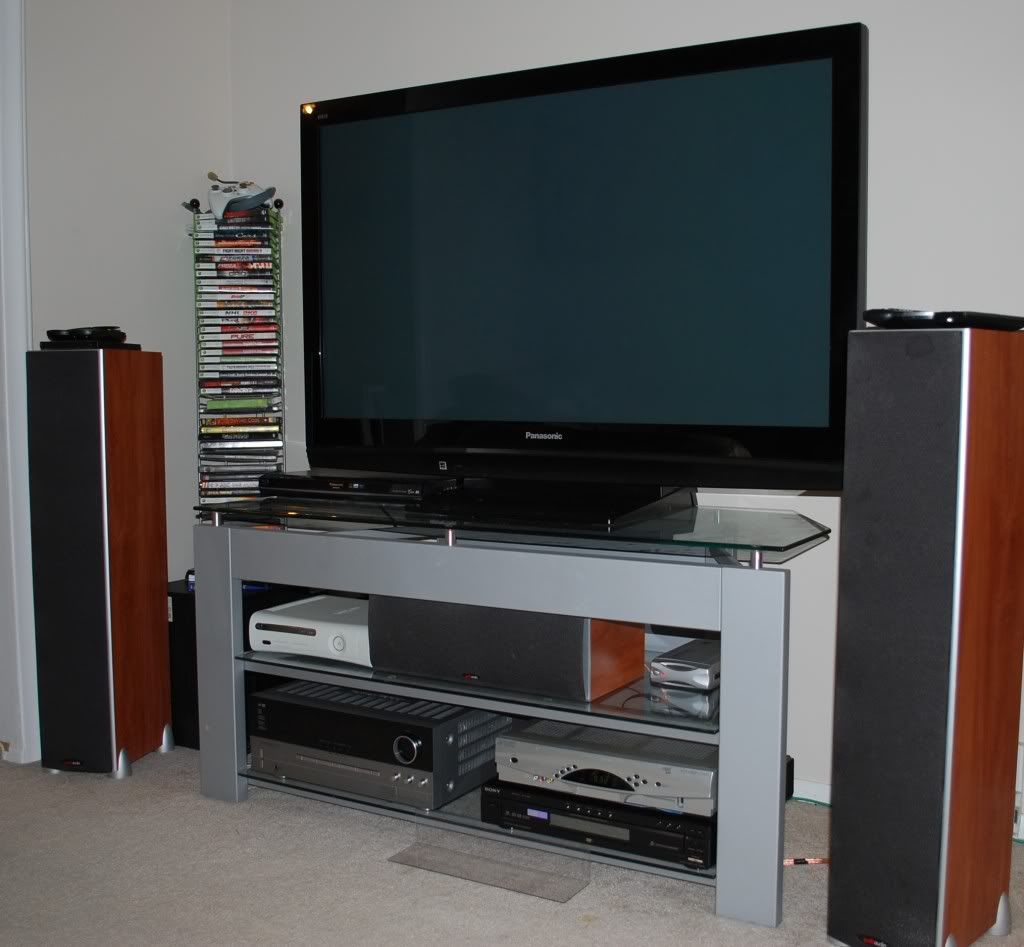 My downstairs setup is a Sony STR-845 AV receiver, with Polk RTi800's mains, a CS400 Center channel, a Polk PSW-350 sub, and R10 rear surrounds.
So, nothing terribly fancy...but it means my needs well.