I love the way that Mac people always attack Microsoft for the way they do business. If you look at the way Apple has done business since Jobs came back in 1997, they have gotten really, really shady, as well as having the quality of their products go down.

Keep it up Steve and in 5 years you can complain about having to look up at Google as well as MS.
Please don't attack my operating system
I can join in a discussion with the best of them, but this is just rumor and conjecture. I use Apple products and I don't attack Microsoft. I may not agree with some of their choices on a moral level but I think they're a great business. Apple might not be everyone's favorite but look at the stock since 1997.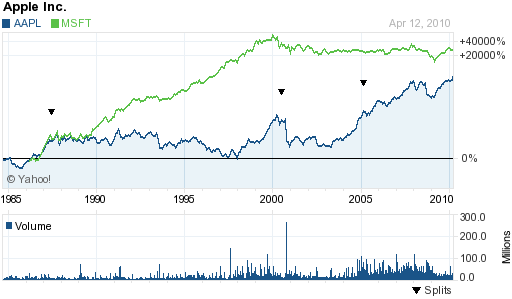 Apple went from $23 to $242. That's a 1000% increase. Granted, MSFT is way above AAPL but Apple is catching up while micrsoft has stayed flat since 2000.