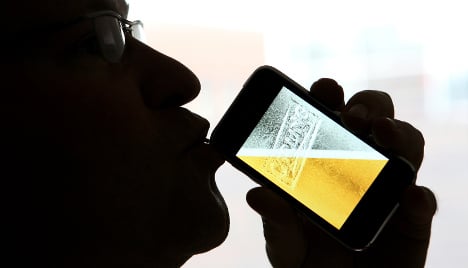 German beer blasts hole through Apple's security core
Published: 21 Apr 10 09:13 CET
The world's best beer has been the downfall of many a good man. In the case of American software engineer Gray Powell, the unparalleled power of German brewing was enough to tear a gaping hole in technology giant Apple's legendary product security system.
Powell, who was helping build the software for the new-generation Apple iPhone, was enjoying a few beers for his 27th birthday on March 18 at the Gourmet Haus Staudt in California on March.
In fact he was so enjoying the pure blend of pure blend of hops, water and barley brought, that he left the cutting edge prototype phone, which he had been given to "field test" on the bar stool.
Within a few weeks, technology web magazine Gizmodo had acquired the prototype for US$5,000 (€3,700) and was reporting on its every detail – making a mockery of Apple's tight security, which includes a special team of guards at the firm's offices and plants to make sure no information about new products is leaked.