Ok, I've solved the "access denied" problem. (But my customized aero.msstyles does not give me grey Explorer backgrounds, instead, it just turns off the "glass" effect in all Aero themes! Grrrr....)
As are most solved problems, the "access denied" seems trivial in retrospect.
As I sat here fuming, I calmed down and reminded myself that although it has been many years since I passed the tests I am a W2K MCSE. I called up some of the mantra's that got me through the tests, way back in July 2001.
The problem of course, was permissions. Ownership per-se does not grant permissions. TrustedInstaller, the original owner of that and most 'system' files, has Full Control. Administrators don't. After granting Administrators Full Control, I could do what I wanted with the file.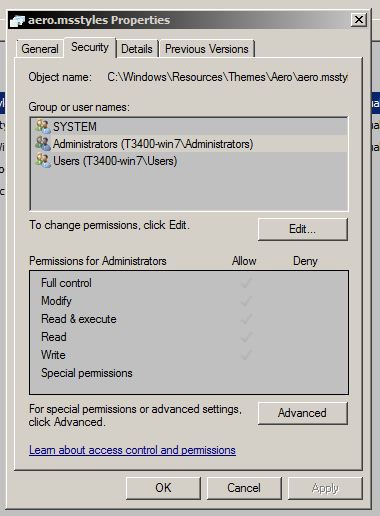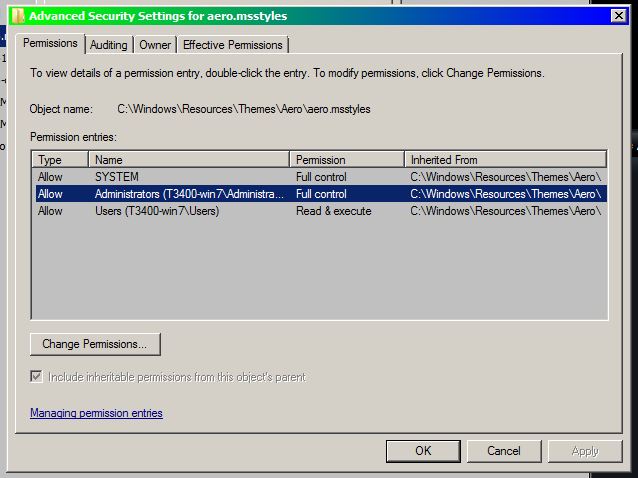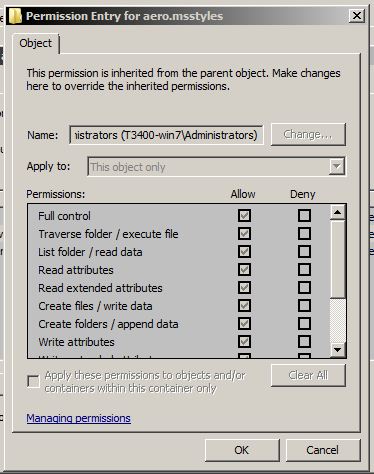 Ok, so now back to the original problem - why did changing the FCFCFC 's at those offsets provided earlier in this thread not work? Why no "glass" effect now?
$teve