A week ago, my little brother somehow broke out the video input
That thing but in blue - from the motherboard. So, we got a computer guy to repair it. He did, but he installed a whole new graphics card. Before, my PC looked normal and had a resolution of 1028x720. He installed a new card called "SIS True Color 16 bit" or something like that. Whenever I boot up the system, that's what first comes up. Now my PC looks all grainy, aero's gone, I'm forced to make my resolution 800x600. (Check in the attachments how it looks like) I've spoken to the computer guy, he told me to get a new monitor. We've tested out many monitors of ours and even he gave his own to try out - it's still a grainy image.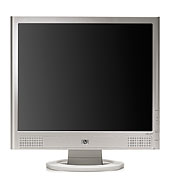 is the current monitor. We've tried 25 inch monitors, nothing comes up.. Can somebody help me? I've also attempted to download the
drivers
, I get an error. Can someone help me to get back Aero, and atleast my regular image?