Can a bad graphics card cause, say, a video game to crash (with audio glitches) followed by numerous graphical glitches? This happened to me last night when playing StarCraft II. It was followed by video glitches and multiple programs crashing. I am running Prime 95 right now to do a stress test on my system to rule out my CPU, ram, and mobo.
Attached is a screenshot of the glitches I was getting. If a glitch was rendered in a window, it would stay with the window if I dragged it around, etc.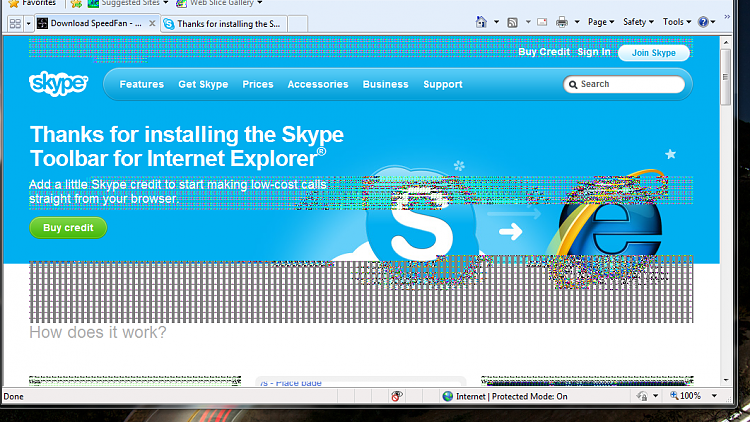 Your image is showing signs of
artifacting
which can be caused by the video card being overclocked, overheating, or failing. This is a hardware issues that no
driver
will help. Please check that the above conditions arenít present. Also check that the fan on the video card is working.
Check the fan for excess dust, etc. and make sure the fan doesn't wobble on the shaft (worn bearings). If the card is noisy thatís a sign that the fan is probably failing, which could lead to overheating, which could lead to artifacts.
And if you feel comfortable, disassemble the card and check the thermo paste on the GPU.
Good luck.