Hey all,
Well I'm having issues with getting my RAM speeds up to where they should be. Im new with this kinda of stuff so please bare with me. I will list my specs of my system then explain my issue.
CPU - Intel i5 750 Lynnfield Core
Newegg.com - Intel Core i5-750 Lynnfield 2.66GHz 8MB L3 Cache LGA 1156 95W Quad-Core Processor BX80605I5750
Motherboard - Asus P7p55 LX
Newegg.com - ASUS P7P55 LX LGA 1156 Intel P55 ATX Intel Motherboard
Ram - 8GB G-Skill Ripjaws DDR3 1600 (PC12800)
Newegg.com - G.SKILL Ripjaws Series 4GB (2 x 2GB) 240-Pin DDR3 SDRAM DDR3 1600 (PC3 12800) Desktop Memory Model F3-12800CL9D-4GBRL
So I bought 4 GB of that ram back when I bought this CPU and MB. I really never knew about setting up the speeds or anything. I recently bought 4 more GB of the exact same ram, and learned a bit on setting up speeds and such in my bios.
I cant seem to get the speed up to 1600MHz.
I look on CPU-Z and slot 1&3 show Max Bandwidth PC3-12800H (800MHZ)
Here is a Screenshot of what slot 1&3 show on CPU-Z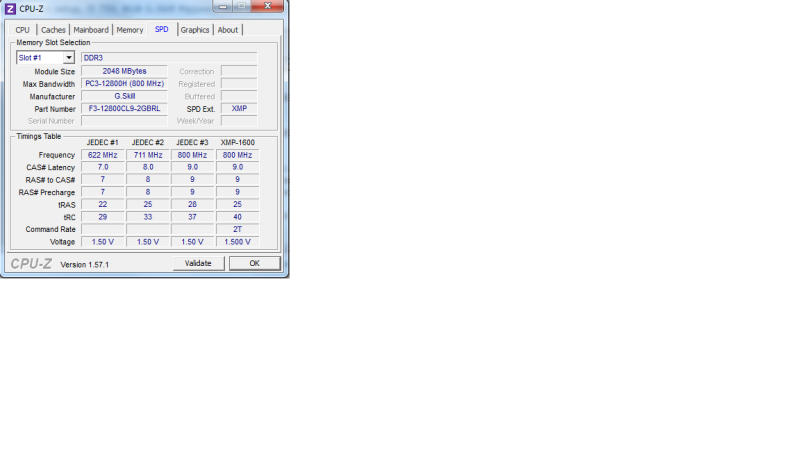 Slot 2&4 on CPU-Z show Max Bandwidth PC3-10700 (667MHZ)
Here is a screenshot of what 2&4 show on CPU-Z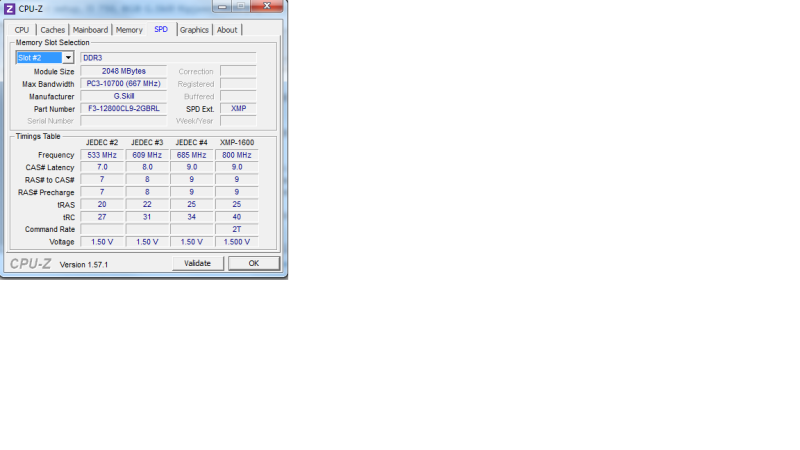 I tried to manually set it up in bios to run 1600MHZ and also tried to run X.M.P Profile which sets up all the setting automatically and it changes nothing. Does my CPU only allow 1333? Im a bit confused on all this. Also i read that CPU-Z will only show it running at 800MHZ because its Dual Channel so it cuts it in half? but its really running at 1600MHZ.. Also why are 1&3# slot running different speeds than 2&4? Any help with be great!!!!
Thanks!
If you have any questions I would be glad to get you all that info!