New to the forums, but in my troubles I stumbled across this forum because a user had issues much like mine about two years back at "
Jumping mouse problem [Tablet]
". I've done almost everything described in this thread.
I've installed the most up to date
driver
they have on the site which dates back to 2004, and installed it in Windows XP service pack 2 compatibility, and administrative mode. The tablet works fine in the sense that it picks up the pen, and it works in "Absolute mode" with the driver installed, however I get an error where the mouse jumps around in about a 2 inch jump below the pointers position.
When I first plug in the tablet, and touch the pen to it however, something different from that users experience happens, I get this.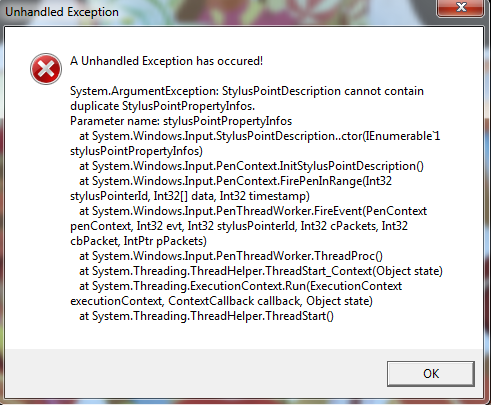 I have no idea what that means, so I came looking for some help hopefully. The tablet works amazing on windows XP and has always been great, so I just wish I could get some help. Thanks in advance.