Hey everyone,
So the intro is what im trying to do and then i will dive into my issues. My car radio needs a firmware update. The only way to do this is to connect a laptop with Bluetooth to it and do a file transfer directly to a folder in the radios memory.
Now the problem:
I can connect and pair to the radio. The issue is that i cannot see the files that are on the radio. There is a specific folder that i need to send this file to in order for the update to be successful. But i do not have any options in the control panel to access the Bluetooth devices to see their contents. All I can do is go to the devices and printers and select the Bluetooth device and then it opens up its properties. I also noticed that the Bluetooth module is shown as Generic Bluetooth Radio. I have the
drivers
CD that came with the computer and also the manufacturers website to download any
driver
i need but there is no driver that i can see for my laptop. Does anyone have a solution for me or am i missing something here?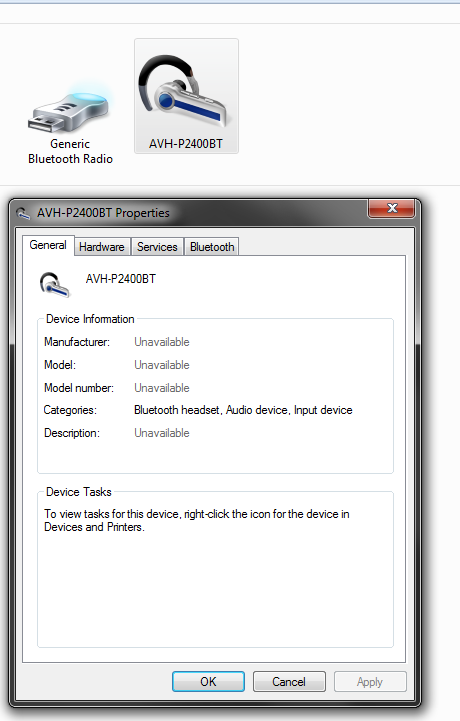 Thanks,
Ben