Hi there.
I've been ripping audio for years with a line out to the 3.5 jack input on my PC, then cleaning the file up with Cool Edit 2000, Adobe Audition or similar without a hitch.
However my old turntable finally bit the dust recently and I decided to get a Numark USBTT for ripping vinyl and tapes in the future. It was a bit fiddly to set up but I got it working and the results were acceptable.
I haven't used the turntable for a few months but I fired it up again this morning only to notice that now something wasn't quite right with the recordings I was getting.
I've uploaded a short sample to Soundcloud so you can hear for yourself:
test.mp3
The first part is how the song should sound, both left & right channels. The second you should be able to hear is the right channel only coming out of both left and right. I must admit this is a new one on me and I'm at a loss as to what causing it. I've tried a few different programmes (Audacity, Audition & Soundbooth) but the effect is the same. Normal playback and recording from digital sources i.e. grabbing audio from steaming radio appears to be unaffected.
This leads me to think the output from the turntable is faulty but I'm unsure how to test this further. My needle and cartridge appear in good working order, all the connections seem sound and free of corrosion: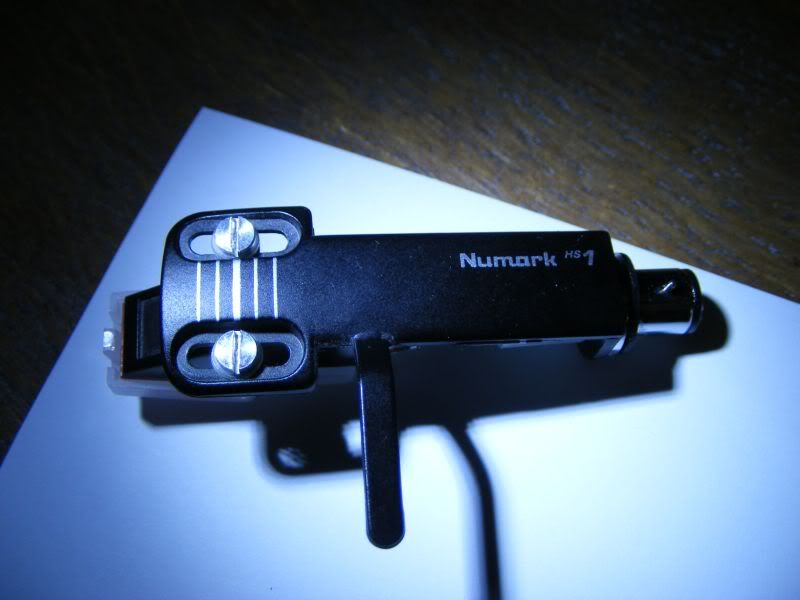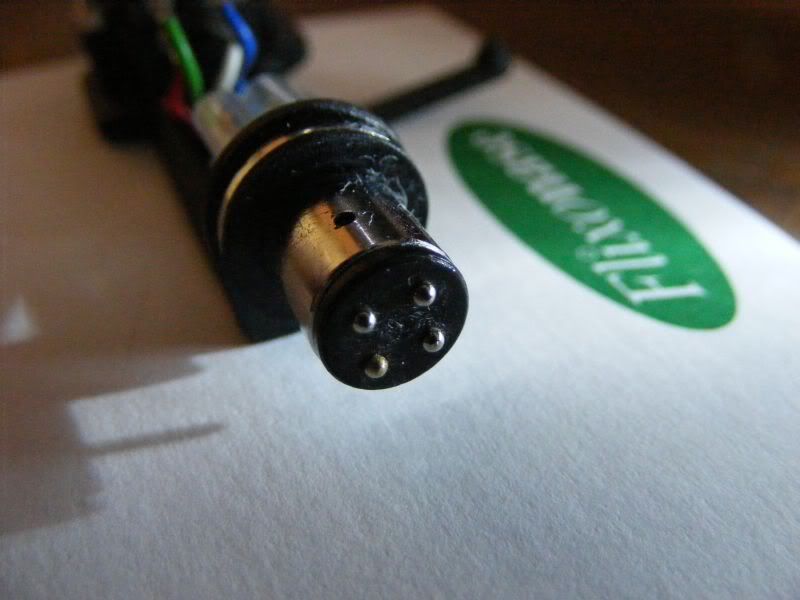 I noticed the bottom right of the four contacts here might be discoloured (golden yellow/brass like) slightly? Other that I can't see anything peculiar at all.
I guess the next step is to see if I get the same problem on my old XP laptop and if that proves positive I'm going to have to take my turntable apart and check for a broken contact somewhere. Or perhaps the cartridge is damaged in someway, though I would expect to hear that when I was monitoring the rip.
Does anyone have advice on how to proceed or similar tales of woe?