You should be able to use an Upgrade or Full retail key in Anytime Upgrade. Try rebooting.
If not there is a workaround to in-place Upgrade between Windows 7 versions by tricking the Home Premium installer into thinking it is doing the always-allowed same version
Repair Install.
First save a Windows 7 backup image so you have a path back to your current version:
Backup Complete Computer - Create an Image Backup
and back up your files.
Next set a
System Restore Point - Create
, type Regedit in the Start Search box, rightclick result to Run as Admin, carefully change the two registry keys shown below to
HOMEPREMIUM
for the EditionID, and
Windows 7 HOMEPREMIUM
for the ProductName. Then run the installer from desktop, activate with new key: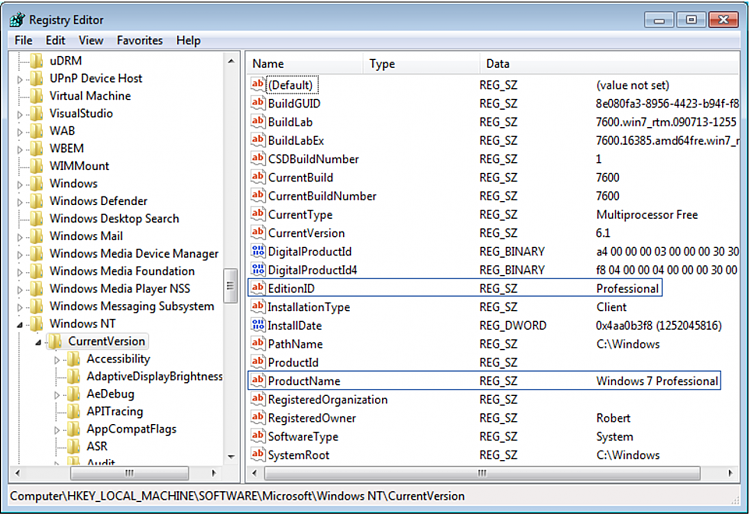 click to enlarge