thanks for all of your posts. my motherboard is an Intel black creek d955xbk. i did have my wireless adapter disabled, because it seemed to solve the problem the last time this happened. at the end of this post i will include an updated ipconfig /all with my wireless adapter enabled. i can get online fine with my wireless adapter, however it is extremely slow, which is a problem because i like multiplayer gaming. i looked online to find some
drivers
for my mobo, but all they had for Windows 7 was a RAID
driver
, since my mobo has been discontinued. i am aware that i dont have alot of ram, in fact, that was the next thing that i was going to buy, but im tight for money right now. i have already tried what chev65 linked me to, but that didnt seem to work. also peaB4yougo, i dont really think the size of my house is relevant in this situation. i would also like to clarify that this problem is with my wired internet connection, and not my wireless.
ipconfig /all is as follows: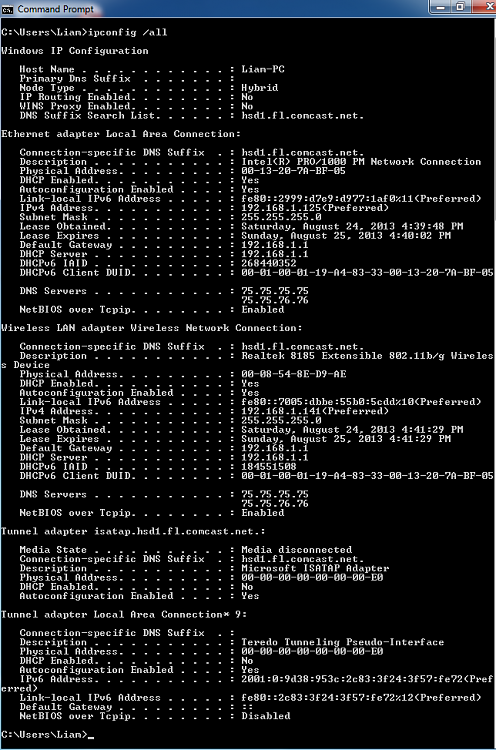 again, thanks. i hope this helps.