Hi Nassim,
NlaSvc
stands for
Network Location Awareness Service
, and it belongs to the
NetworkService Group
, the members of which are grouped together and run under the same
svchost.exe
process.
The following images show that service on my system. The first image shows it together with the related ones (same
PID
). The second shows the current
CPU
status for the services. Most of the time, these are
00
as shown here, but occasionally they show some activity, although generally speaking not higher than
05
.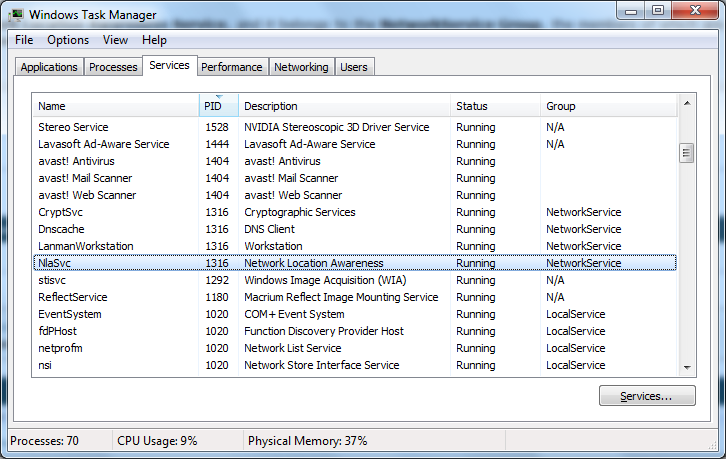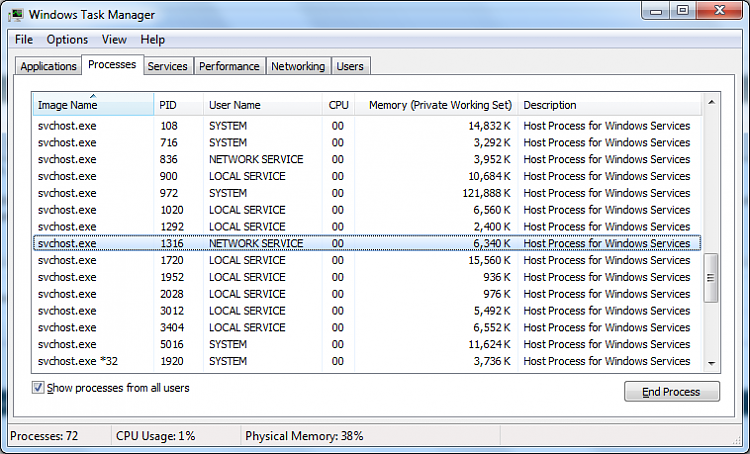 Is your network wired or wireless?