Hello all, another computer of mine starts to fail, and my best one too, perfect

I bought this computer for my birthday a year and a half ago, which is why i dont see any reason why it would be so slow, anyways, this PC has
4GBs of RAM
and a
2.67 GHz processor (i5)
.
About a week or two ago it just suddenly started becoming abnormally slow for no clear reason, opening a tab causes the whole computer to freeze for a few seconds, typing, as I am doing now, I don't get to see the words until after a bit sometimes because of the FPS lag, and it's not like I'm running a lot of programs, I only have Firefox open with the anti virus, not like it should even freeze if I had multiple programs on.
I searched a bit through this site and I managed to get this "
CrystalDiskInfo
" application that is supposed to check my hard drive... and I got a "Caution" Health Status... I have no idea what that means or why it would say so, but here is a screenshot of the test: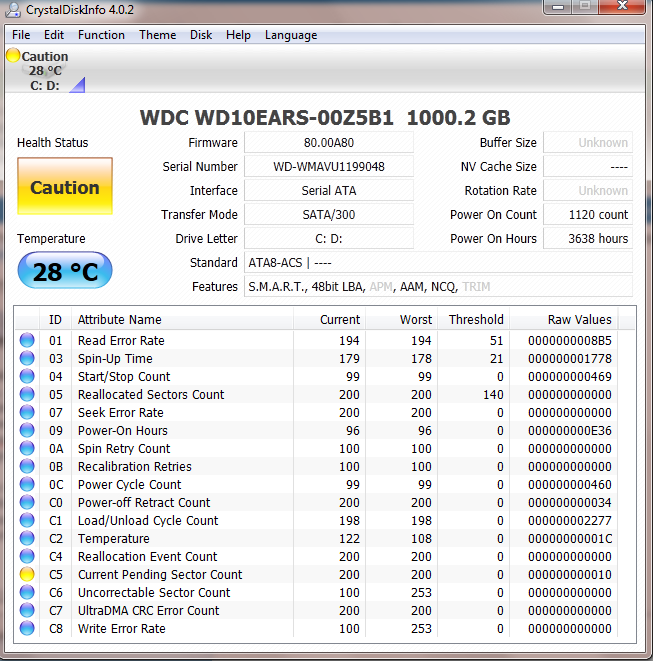 I really hope someone can help me with this, thank you all so much for your time.