Last night I did an upgrade install from 7068 to 7077 and it went very well, only the second "upgrade" I've done so far with 7.
Windows 7 seems to be getting very stable in these later builds, no ATI
driver
crashes like I was having earlier, though the "Warning" you see during install was the ATI Catalyst Install Manager "Unsuccessful application reconfiguration ..." but Windows warned me of this before the install; the only "Application Failure" I've had since I installed 7068 on 28 March is the iexplore.exe failure you see on 5 April. I'm very pleased with what Windows 7 is becoming.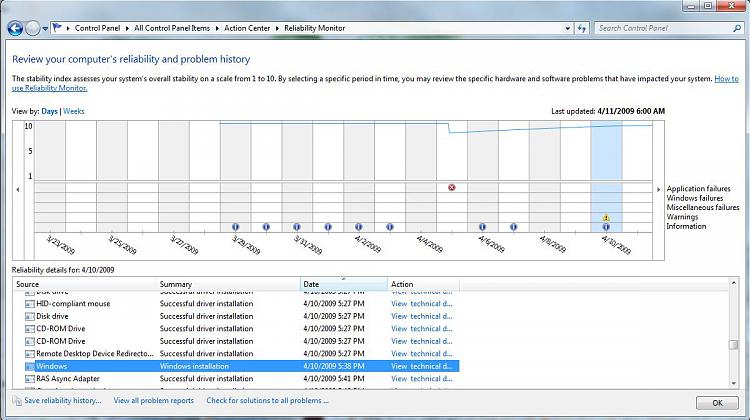 Later
Ted