Hi Shawn, i think i've located the message timer.
HKEY_CURRENT_USER\Control Panel\Accessibility
When changing the notification time the
MessageDuration
key changes. (See next 2 images)
Notifications
set to 5 seconds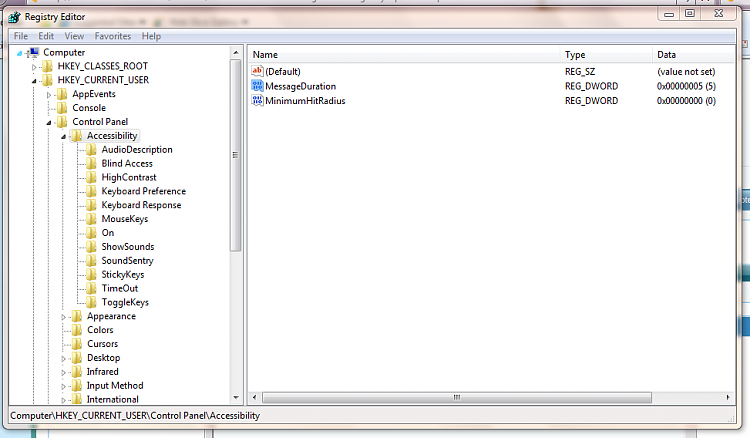 Notifications
set to 30 seconds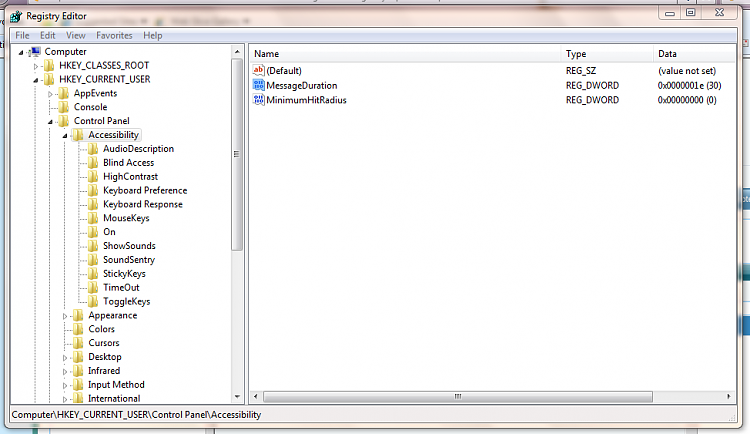 It looks like it reads a hexidecimal figure (See image 3), as you can see 5 seconds reads as 0x00000005(5) and 30 seconds reads as 0x0000001e(30).
Hope this helps
Note:
I've not had a chance to test this yet so i'm not 100% certain it works
Update:
When changing the value if you click 'Decimal' then input a number, it automatically calculates the HEX value. It saves you having to calculate it yourself.
Jeff