Got a new HP EliteBook 8560p and checking through Disk Management I see there's 167GB of unallocated disk space but I already have 4 partitions so it won't let me make another.
Here's my current disk configuration: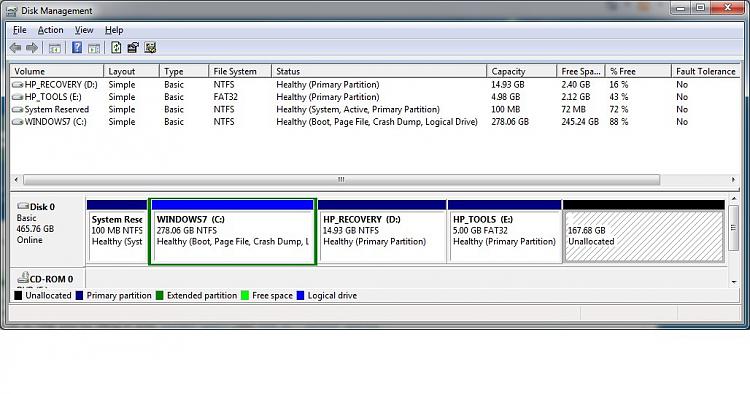 I did method 2 mentioned on the first page and changed the Window7 C:\ drive partition from Primary to Logial but I don't see how shrinking C:\ drive will allow me to then make use of the 167GB of unallocated space?
Sorry if I'm just being dumb, please advise on the best way to now make use the unallocated space.
Thanks.