I like to propose a completely different solution to the problem that I use and found to be very practical:
!. Install
Rocket Dock
, right click on the dock and autohide it. When you "bump" the cursor to the top of the screen, it will appear.
2. Place your Favorites folder into the Rocket Dock (just drag a folder shortcut from the desktop into the dock.). To get at the folder, type
Favorites
into start/search and it will show up. You can delete the shortcut on the desktop once it is in the dock.
3. When you look for a website URL, open the Favorites folder from the dock. It is a lot easier to deal with that (set the folder view to List) than rolling the bar down - especially if you have a gezillion folders and files like me.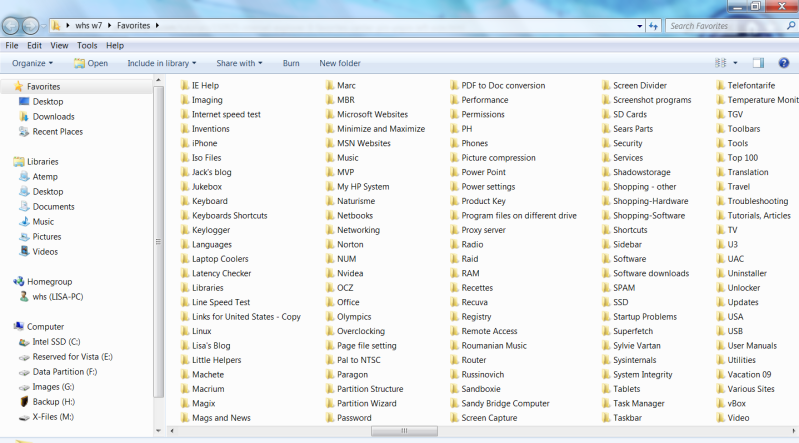 4. An added advantage is that you can search in the Favorites folder if you do not remember where you stuck the particular website that you are looking for. Many of my folders have up to 25 entries (subfolders and URLs) and I often forget where I put things.
Note: The Rocket Dock is particularily handy because you can always easily access it. But you can also put the Favorites folder shortcut into the taskbar, Toolbar or even the Start menu. But that always needs an additional click to get at it.