Hi Brink,
I noticed back around the 1st of the new year that my Monitor was not showing graph lines or graph points.
Although, it is generating problem reports.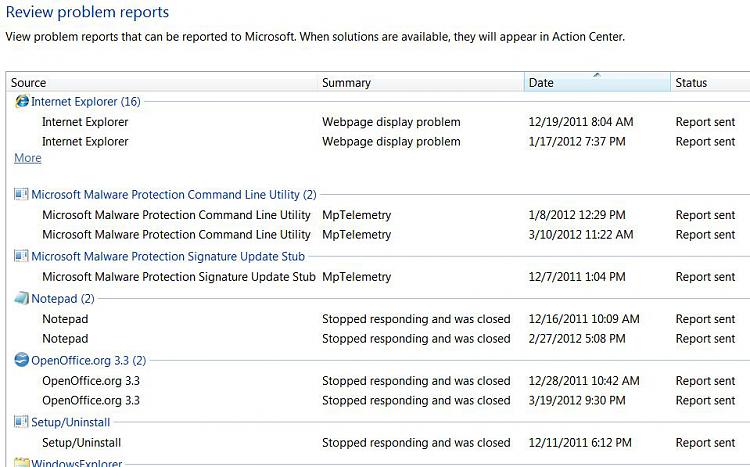 Some as late as 03-19-12. I have checked the RAC Task in Task Scheduler, and everything looks okay there, but my system is not plotting anything on the graph. Task Scheduler is started, and Automatic
I have tried resetting the Reliability Monitor, to no avail. Can you think of anything for me to check to get the graph to re-appear?
A registry setting perhaps?