Good evening,
What a fantastic forum with a wealth of knowledge this is.
I wonder if anyone could help me please?
I have a Hewlett-Packard laptop running Windows Vista Home Basic SP2 32 Bit.
I am running low on HDD space and have deleted several unwanted programs so far to reclaim some HDD space.
I have noticed that I have unallocated space of 32.52GB.
I also notice from my "Programs and Features" a file called "HP Backup & Recovery Manager Installer" which is using a massive 19.5GB of HDD.
(1) Can I delete the unallocated space, therefore increasing my HDD space?
(2) Can I delete the "HP Backup & Recovery Manager Installer", increasing my HDD space even further?
Here is a screenshot of my "Disk Management" screen.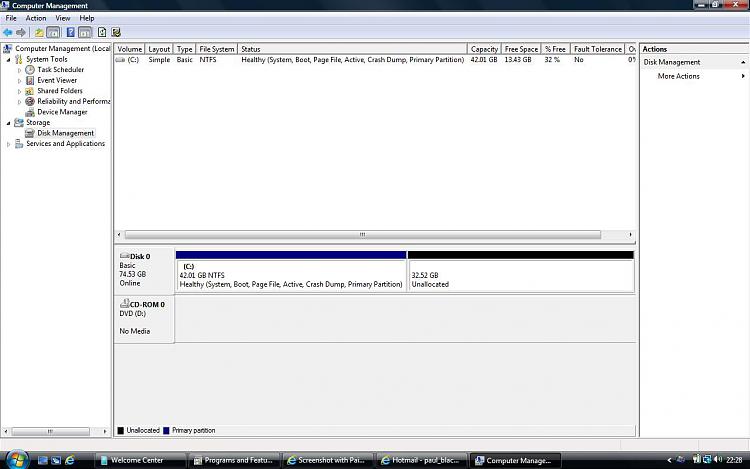 I noticed from one of the posts on this forum that "Paragon" is a good "Image Backup Utility" so I have downloaded that so I can take an image of my complete HDD at some stage soon when I have my laptop running sweetly.
Thanks in advance,
Paul