I followed the direction to change background on window 7 starter edition. but when i restarted the computer all there was just black background. i tried to changed the name back to how it was originally but i still can't get it to have anything on my backgound. what went wrong?
Hello Krnxchunsa,
After you rename the default
img0
JPG file back in the
C:\Windows\Web\Wallpaper\Windows
folder, go to registry location below.
HKEY_CURRENT_USER\Control Panel\Desktop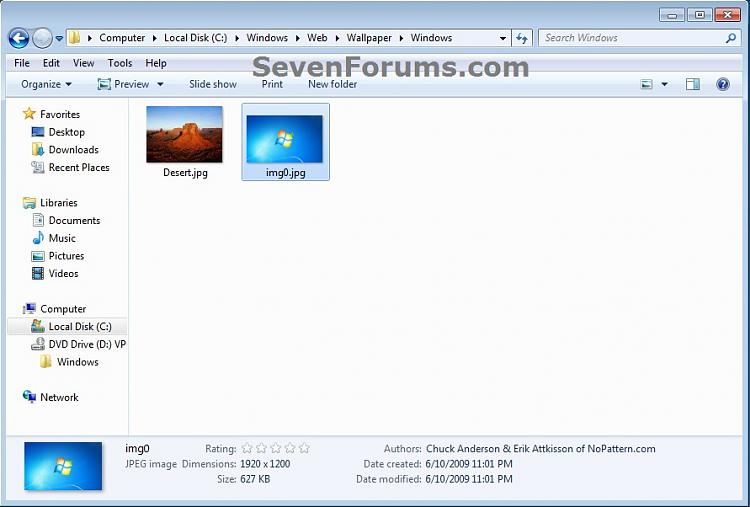 Next, check the
Wallpaper
string value in the right pane at the registry location above to make sure it has the Data value below for it.
%windir%\web\wallpaper\windows\img0.jpg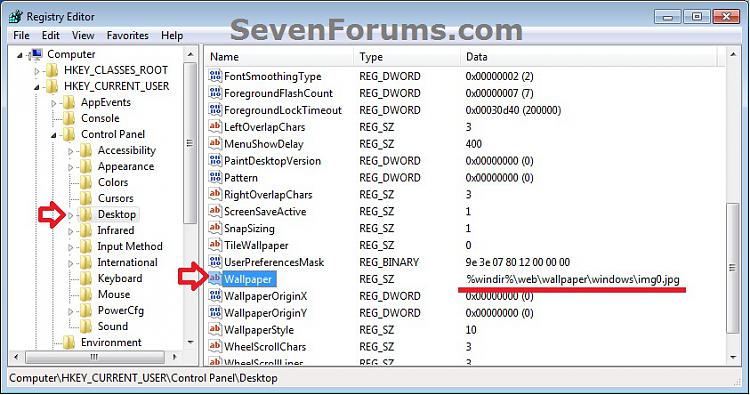 Hope this helps,
Shawn