Hi,
I have already posted this a few times, but it may be a good idea to put it here as well, instead of inside the tutorial. Feel free to move this right underneath the tutorial if you feel it helps, Shawn.
Alternatively, you can use the free Easybcd
Download EasyBCD 1.7.2 - NeoSmart Technologies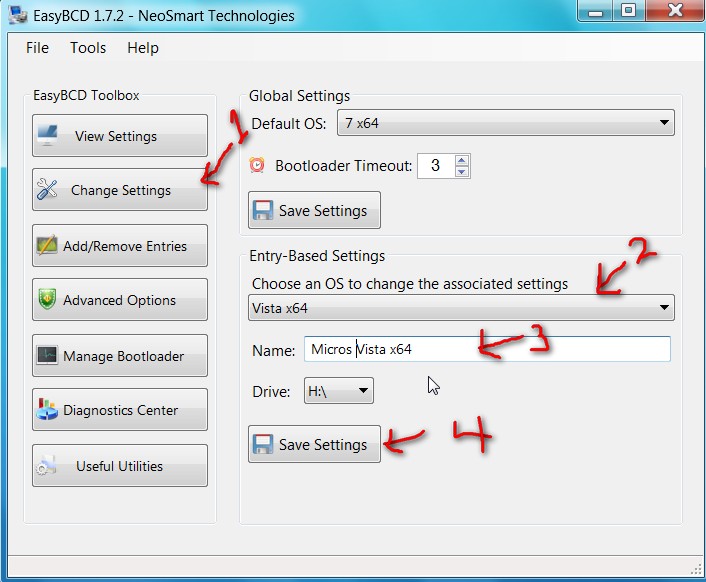 1. Click Change Settings.
2. Select the o/s whose name you want to change in the drop down flap.
3. Click where it says Name to put the cursor there, type any name you want.
4. Click Save Settings.
Hope it helps