I must be missing something, because I've created a VHD to install 7264 onto but it doesn't show up in the installation and I have to keep re-attaching the drive after each boot.
It does exist: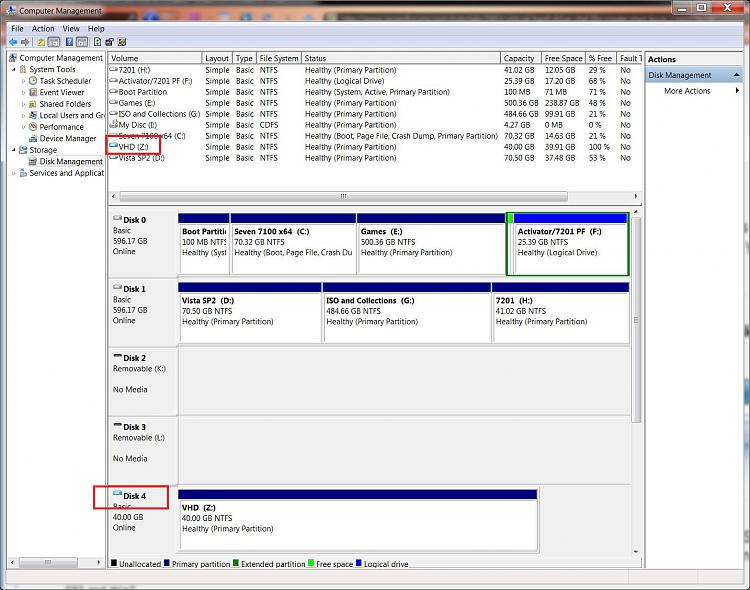 I doubt it makes any difference, but it's created on my E:\ drive.
How can I make it appear after each boot (without having to re-attach) or at least make it visible during 7264's installation?
Would I be better off just deleting the current VHD and creating a new one during installation with "
create vdisk file=C:\VHD-Windows7.vhd maximum=40960
"?