Having severe difficulties getting any of the above (and other related) methods to work. A quick run-down of my partitions:
Hitachi is partitioned in two; C: houses Windows 7 and D: houses my old installation of WinXP.
WinXP is listed as System,Active (and Primary Partition); while Windows 7 is listed as Boot (and Logical).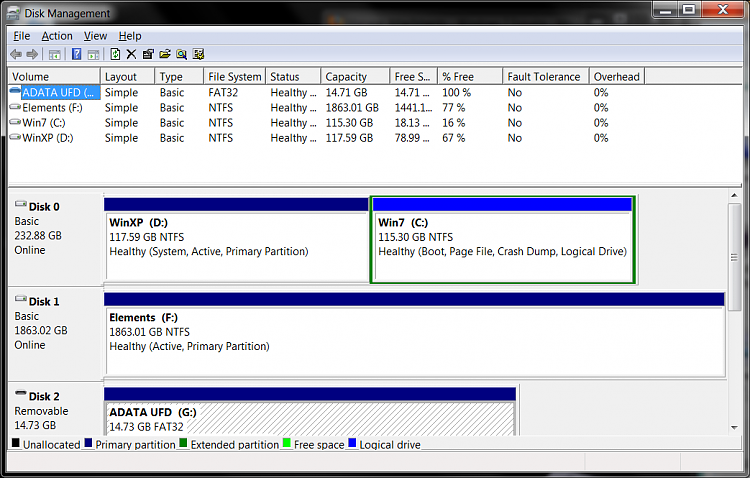 When I come to try step one I immediately hit a hurdle; I have absolutely no option to set the partition as active. It's not greyed out, it simply doesn't even exist in the right-click context menu.
When I run diskpart and navigate down to the Hitachi, I am met with this.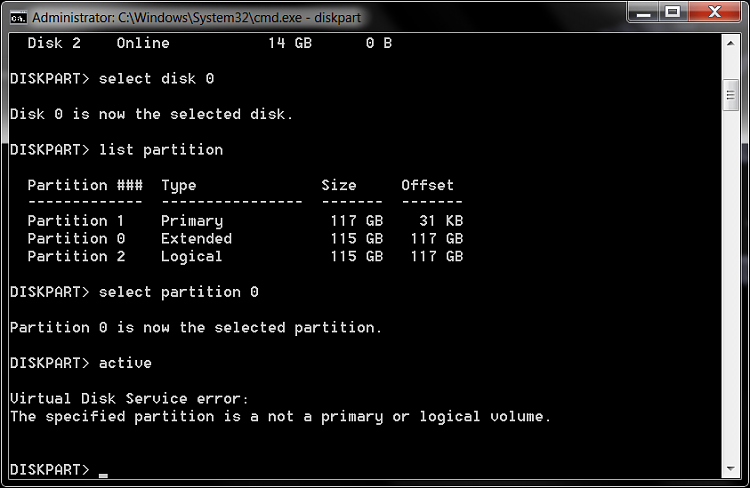 Partition 1 is Windows XP
Partition 0 is Windows 7
Partition 2 is .... Wait- What? Three partitions?
Trying to set 0 as active nets me the message "Virtual Disk Service error: The specified partition is not a primary or logical volume." Ok. Balls.
Trying to set 2 as active brings further calamity: "The specified partition type is not valid for this operation." Well screw you then, computer.
The startup repair method was similarly unsuccessful, presumably because I had yet to flick the active status over to the Windows 7 partition.
I would love to say that I realise I'm doing something wrong, but being as I can't even perform step one I would hesitate to assume such. Perhaps someone on here can highlight what is causing my computer to be a complete hassle.
Thanks,
- Oxy