I was able to go to this website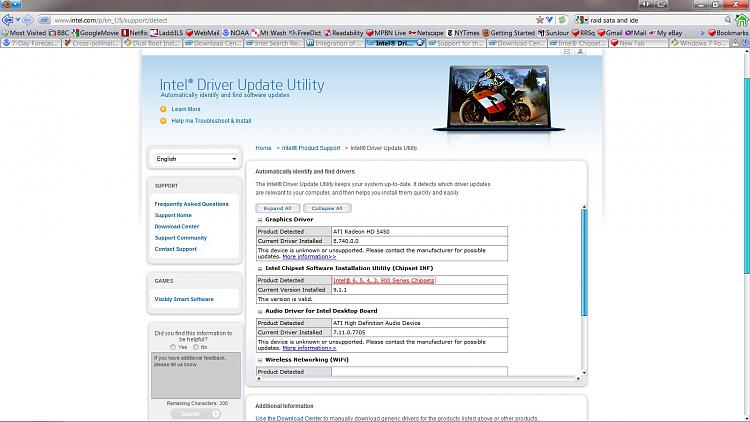 I downloaded at your link thank you <<http://downloadcenter.intel.com/Detail_Desc.aspx?ProductID=816&DwnldID=20019&lang=eng&iid=dc_rss>> and have put it in a CD
Again, in nLite, I have Service Pack 2 on a separate disk from WinXP. Would it be better to go to MS and put SP3 on with it or is SP2 good enough for now until it is installed?
Sorry this is taking so long, but life is interposing itself lately. Thanks again for your help.
Gregrocker:
Will try out this method first and if it doesn't work will try to install the 2nd HD Thanks for your input.
And Hux, thanks for yours as well. I think that the Intel site has the files unless I'm mistaken, and perhaps that is where Dominic should go as well. Of course he needs to know what brand of chipset he has.