I tried to install the .net framework 2.0, but it would not let me. It said to remove any other .net 2.0 stuff in add/remove programs. I tried uninstalling them, but windows xp said that I could not uninstall them. I guess I will have to try some other approach.
Thanks for wanting to help!
John G.[/QUOTE]
Strange problem you got there with EASYBCD, write exact error. I suppose new HDD is Sata, what about old drive with XP?
Of course i want to help, i was here couple days ago also with the problem, i know how frustrating can be
[/QUOTE]
I'm not sure what happened when trying to install the EASYBCD. Yes, it is very frustrating when things don't go as planned. Both HDD's are SATA connected.
Here is the error message I get from EASYBCD: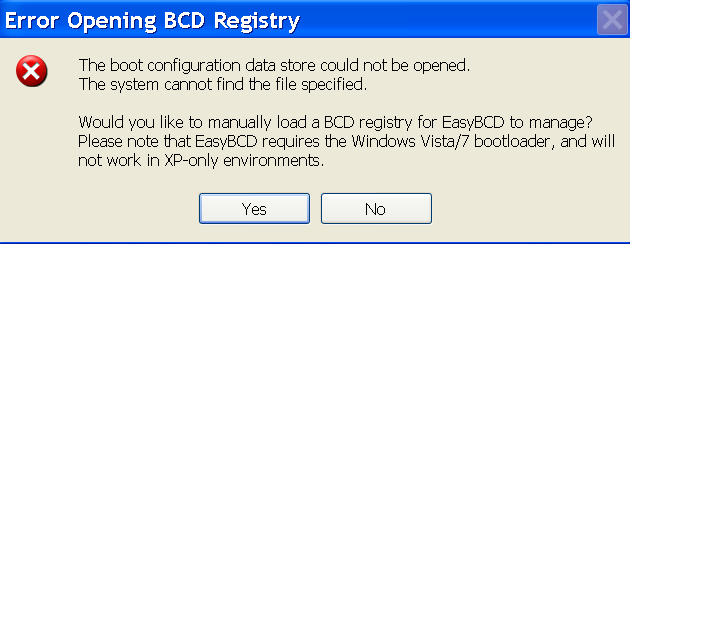 Thanks again!