Here ya go Brink. This is from Windows 7 Disk Manager.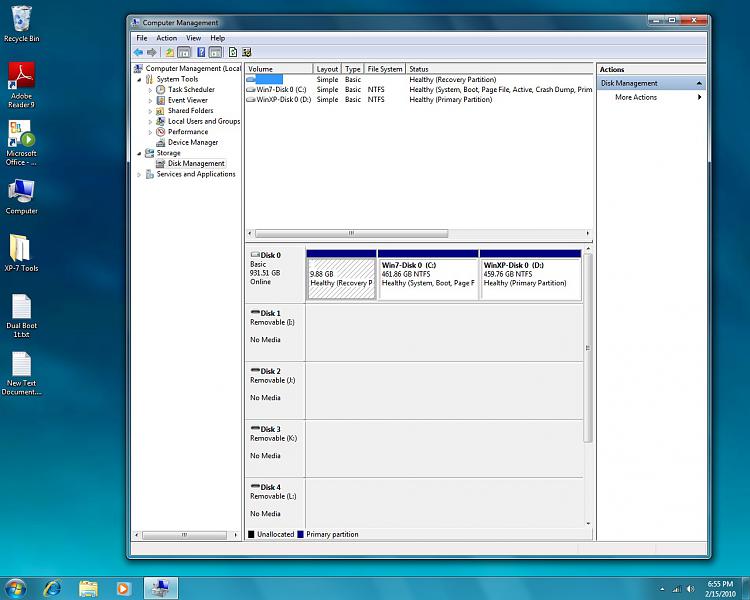 Brink, I did look in the BIOS under config>SATA drive>Chipset-Sata Controller config>Chipset-SATA Mode=RAID (Options are IDE,RAID, and AHCI)
S.M.A.R.T. = Enable
There was a note on the side bar that said:
"
Drivers
required for AHCI on XP
and RAID on any OS"
I assume they mean RAID drivers on any OS.
How would I go about hunting these drivers down and how do I load them during XP booting and
driver
loading, specially since I do not have an A: floppy drive? Doesn't XP default to A:?
The desktop board info: Intel Corp
Productname: DP55WG
Version:AAE57269-404
Thx. again,
ItNoWorkie.