XP Mode vhd is automatically created when you install Virtual PC with XP Mode.
When you want to add additional virtual machines, you open the folder
C:\Users\Your_Username\Virtual Machines
and click
Create virtual machine
. It's quite straight forward procedure, you just follow the instructions and VPC takes care of creating the vhd file, together with needed settings files.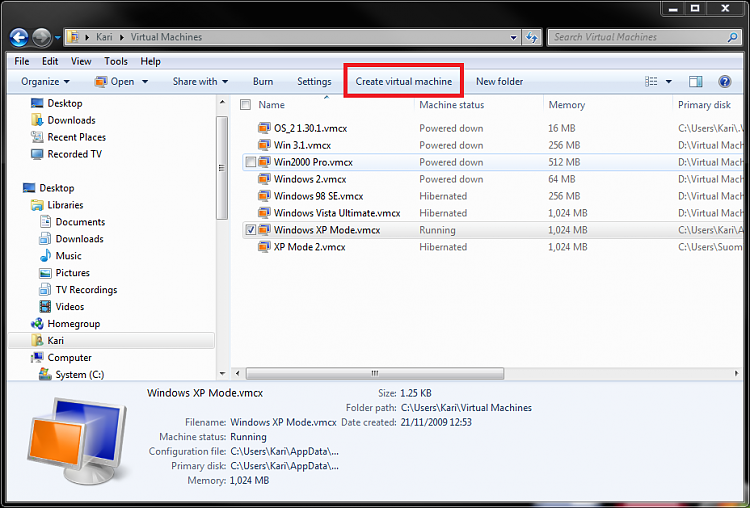 So you create a virtual machine, which creates the files needed for that machine to run. A vhd is just one of those files. For every virtual machine you create (except XP Mode), you need installation media with a valid activation key. For example if you want to create a Vista virtual machine, you need a Vista installation DVD or ISO file.
Kari