Is there a way to just completely start fresh with this? I guess I messed things up a bit when I tried to change my username/remove my password, and now I'm not even able to log in. I tried uninstalling and installing it, but it just gave me the same error that I had the wrong login information.
Hello Noles,
Check in your
C:\Users\(user-name)\Virtual Machines
folder to see the location of your Virtual Windows XP
VHD
and
VMC
files. They should be gone after you uninstall it below. If not delete them to start clean again when you reinstall
Virtual Windows XP
.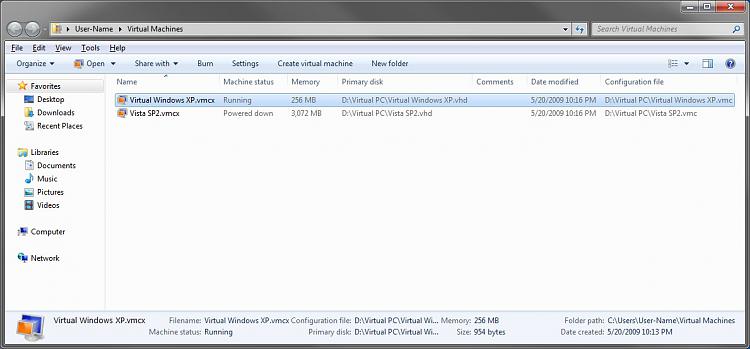 You should be able to select
Virtual Windows XP
in Programs and Features to uninstall Windows XP Mode.
Hope this helps,
Shawn