Disk 2 gives a 'The request could not be performed because of an I/O device error'.
It shows up within DISKPART, but it and Disk 3 don't have a volume.
I'm not sure how to format a drive without it being recognised. I was able to use the 'Delete Volume' feature successfully however.
What I now have is this: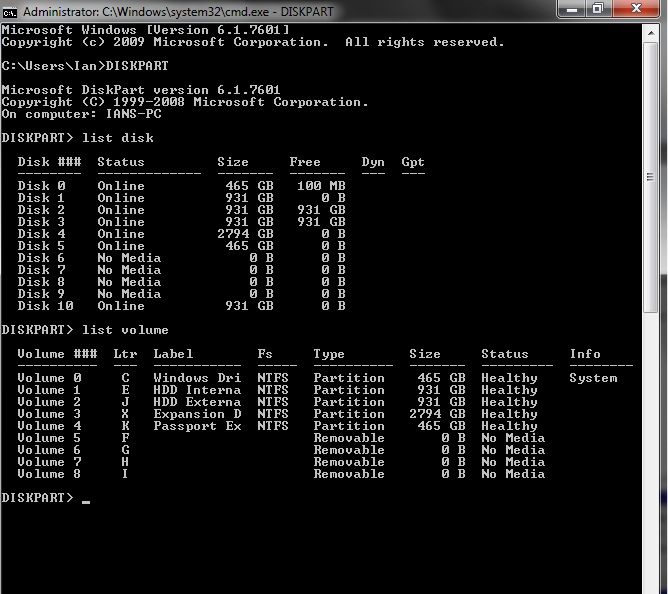 Through Device Manager, the drives are as follows:
SAMSUNG HD103UI ATA (Disk 2) and;
ST31000520AS ATA (Disk 3)
Thank you so much for your assistance