How to Jump a Power Supply to Create a Test PSU

Information
This will allow you to turn on JUST your PSU without needing a motherboard.
This is most commonly used to test new parts and to check that lights and fan works properly before installing them
Warning

This could damage your PSU if done incorrectly, and poses an electrical shock risk. Always take the appropriate cautions when working with electrical parts. The PSU EVEN WHEN TURNED OFF has enough power to SEVERELY INJURE OR KILL YOU




Now that the warnings are out of the way, onto the modding!

There are 2 ways to modify a PSU to turn on without a Motherboard, but this way is BY FAR the easiest and SAFEST.




Step 1


Find the 20/24 pin motherboard connector on your PSU.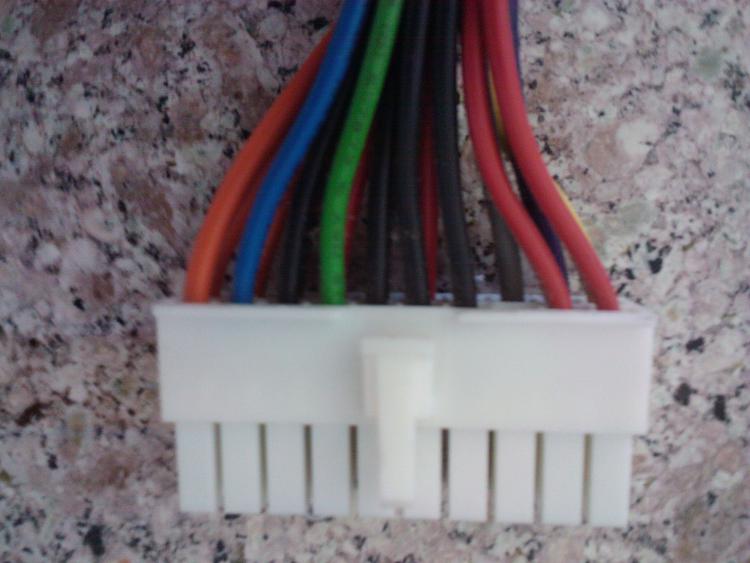 Step 2
Find the GREEN wire. There is only one. There should also be two black ground wires on each side of it



Step 3


Take a paperclip (or wire) and stick on end in the green wire port, and the other end in one of the black wire ports on each side. This is what completes the circuit that the motherboard creates when you push the power button.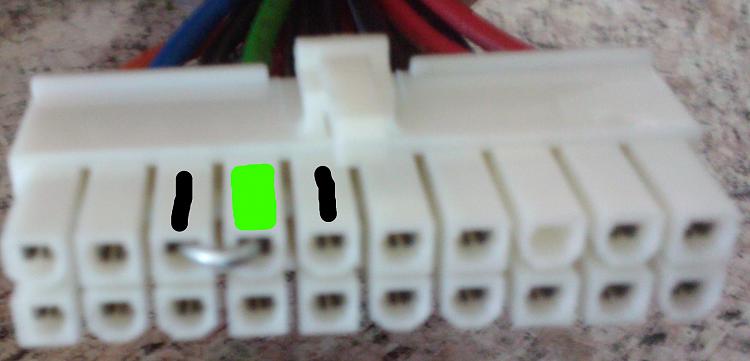 Warning
Touching any other connectors to the green wire WILL electrocute and/or severely burn you, and possibly cause a fire!
Step 4
Cover the motherboard connector with electrical tape to keep it safe and make it look better.


Now, if you have a PSU with a power switch on the back (the one I used in the pictures DOES NOT), you will be able to turn it on and off by using the power button. If it doesn't have a power button, then it will turn on when you plug in the plug.

Here is my semi-completed project. I have utilized all 5 sections of this series. To the right is my keyed start switch (the key switch at bottom right and aircraft safety toggle switch). On the top is my cathode switch and my soon-to-be fan light switches. The bottom has 3 of my 4 potentiometer speed controllers.

For you modders out there, I hope this helps.
~Lordbob