How to Create Custom Run Commands
Note
Using the Run / Start Search command in Windows you can use certain pre-defined commands to open up applications like we open MSCONFIG etc.
Here are the Steps


1. Go to Start under Start Search type in Regedit and Hit Enter
Warning
Ensure to make a backup before you modify any Registry Entry
2.Follow this Link for help in backing up Registry :- Registry - Backup and Restore
3. Then go to
Code:
HKEY_LOCAL_MACHINE\SOFTWARE\Microsoft\Windows\CurrentVersion\App Paths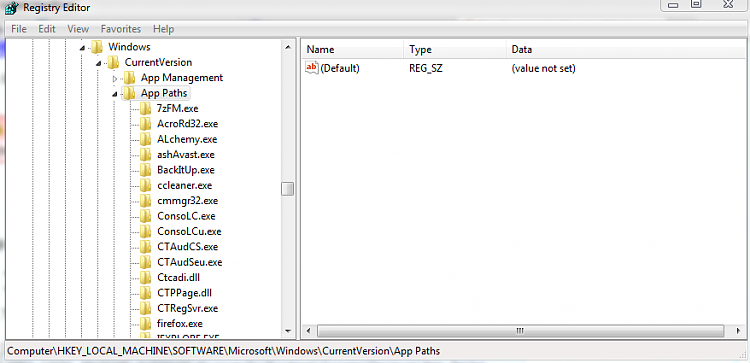 4. In the left panel, right click this App Paths key and choose New | Key and Type the Application name

Note: Don't forget to type the extension as well


For Example: CCleaner.exe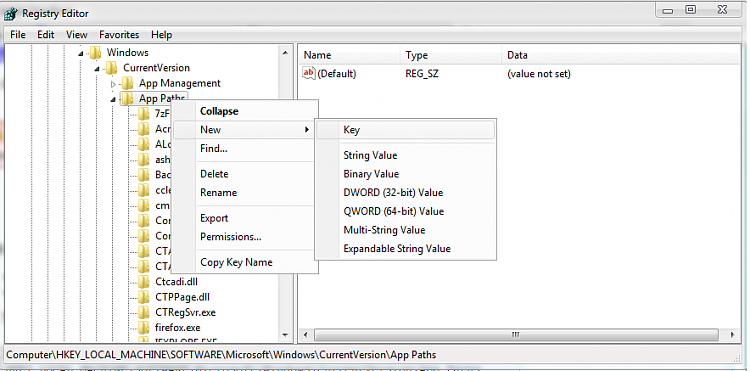 5. In the right panel, double click on the Default string value and in the Value and in the box which opens, enter the path of the executable i.e. C:\Program Files\CCleaner\CCleaner.exe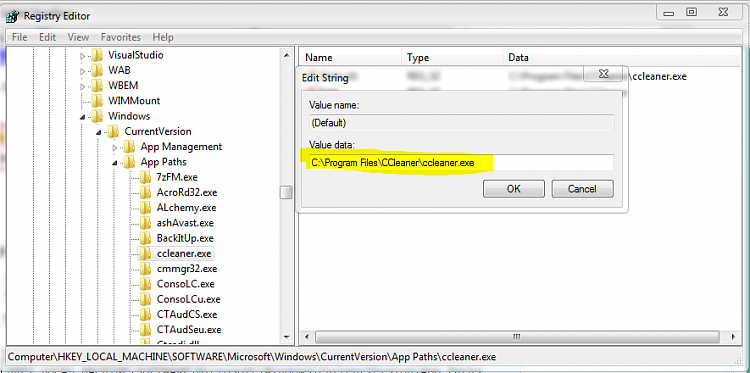 6. Now in the right side empty space again Right click | Select New | String Value. Name the key as Path. Double click and give it the value as the folder path i.e. C:\Program Files\CCleaner\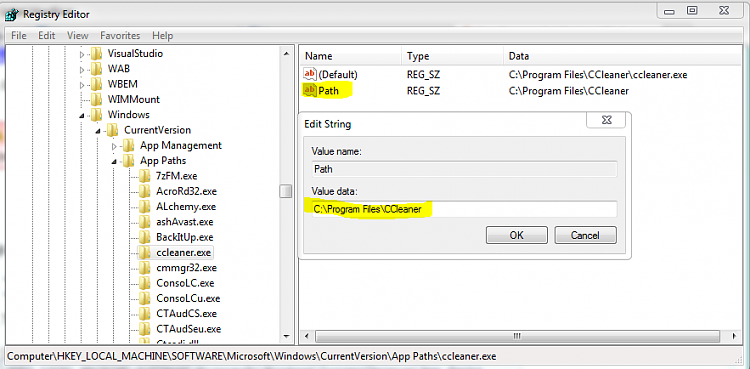 7. Now you can close the Registry Editor and from Start | Run type in Application name i.e. CCleaner it would open the Application.
Hope this helps,

Captain