I've just setup/installed Windows 7 32-Bit and looks like everything is OK but I installed a virtual CD program/s (i.e. Daemon Tools, PowerISO and or MagicISO) my system is not detecting the virtual CD's that Daemon Tools, PowerISO and or MagicISO have created. can you suggest any procedures for this? or do i need to install something or update my
drivers
? help is very much appreciated.
-- Leo
Dear maelstormer
Based on my experience i can tell you that by default magic iso does NOT create a virtual CD, go to the magic iso application, under tools, you should see
(VIRTUAL CD/DVD-ROM)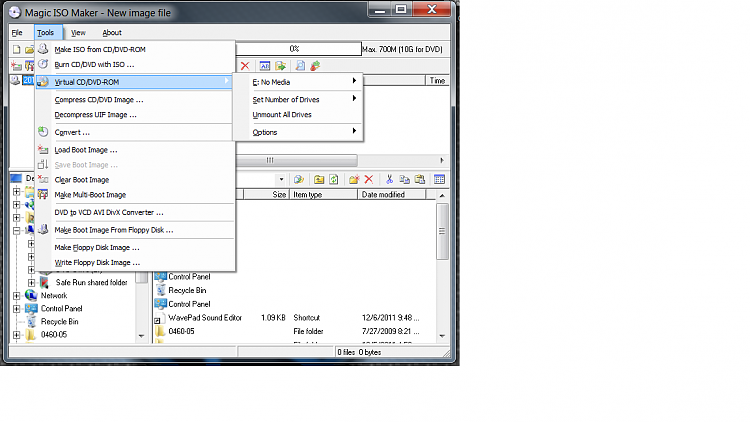 Yours should say install magic disk freeware, click on it and download it (its a FREE addon)
Install it
(PS: the
driver
is not digitally signed so when windows warns you about it just ignore the warning :P )
Now on my computer you should see a new cd/dvd device.
To mount just right click on any .iso/any supported file and under magic iso selectd mount to: (Driver letter)
I hope this helps