Hello AV, welcome to the Seven Forums.
This is most certainly because of the Power Settings of your host's NIC.
Go to
Device Manager
(host), right click your NIC and choose
Properties
. Click the
Power Management
tab, uncheck the box
Allow the computer to turn off this device to save power
. Click
OK
.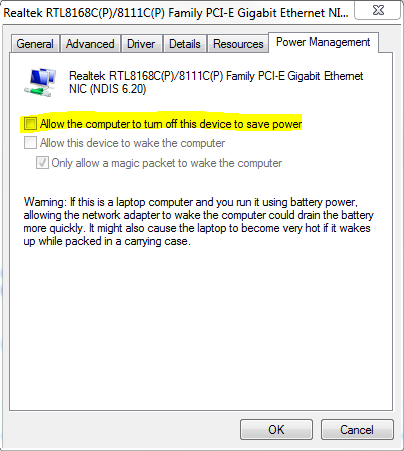 Now your NIC does not sleep and virtual machines don't lose connection to it.
If you don't want to change NIC's power settings, you can always hibernate and restart the virtual machine after computer is back from sleep. This way the virtual machine connects back to to host's NIC.
Kari