Aha, thanks Jacee, I'm running an older version of CCleaner on this laptop.
If you deleted Restore Points then that would likely be the cause. Are they still listed as available when you open System Restore?
Next browse to this location to see whether SysRestore is correctly turned on and configured: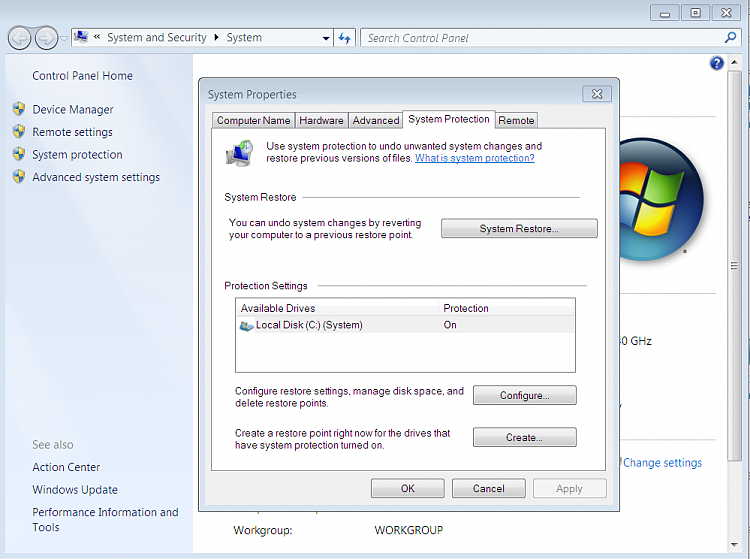 If a "missing" or incorrect drive besides C: is listed as turned on, highlight it then click Configure to turn it off. Next highlight correct C: Win7 partition, click Configure to turn it on.
If only C: is listed and turned on but your System Restore points won't work, you may need to highlight it, click Configure to turn it off to reset it, then turn it back on.