I want to turn on my system restore, but when i was going to open system protection this error appear.

Then when i click, this one will appear.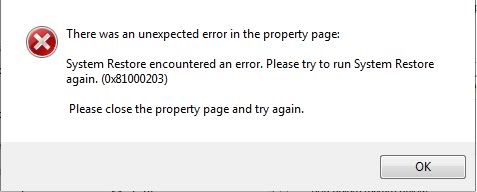 then the other buttons on the system protection tab are disabled. And can't search any available drives. Thanks for any response to this.