Norton 360 will only backup files you specify.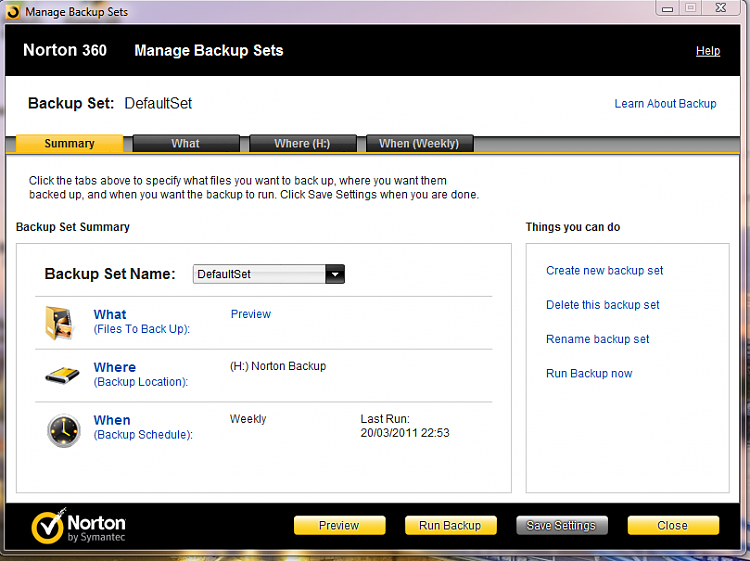 Listed for backup, but will not be backed up until backup run the next time.
Listed for backup, & backed up.
Not listed for backup, & not backed up.
To do a System image, you can use:
Backup Complete Computer - Create an Image Backup
or Norton Ghost v15
I personally use Windows backup, norton 360, & Norton Ghost v15.