Greetings,
I want to transfer my C: drive, a 64GB SSD that contains my Win 7 Ultimate 64-bit and several Microsoft programs, to a new Intel 320 series 120GB SSD using an Acronis True Image Home 2011 backup of that drive. I went to the Acronis forum to get some information and it was suggested that I take a look at the 'alignment' of my SSD boot drive - in particular my MBR. Apparently, mine is missing although I do have a 'Boot' file folder and a 'bootmgr' file on my drive. I seem to be able to boot without problems and have been using this system configuration for about a year now.
The three images I'm showing below are of this drive. The first is a screen shot of the Disk Management of Win 7, the second a screen shot of the Acronis Disk Director of the same drive, and the third a screen shot of Win 7 System Information/Disks.
A: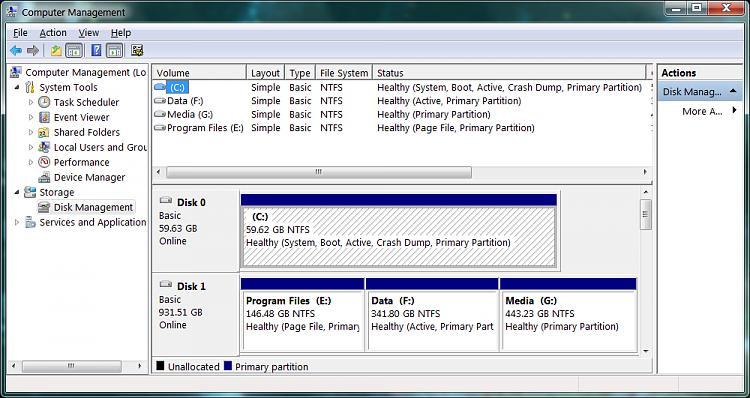 B: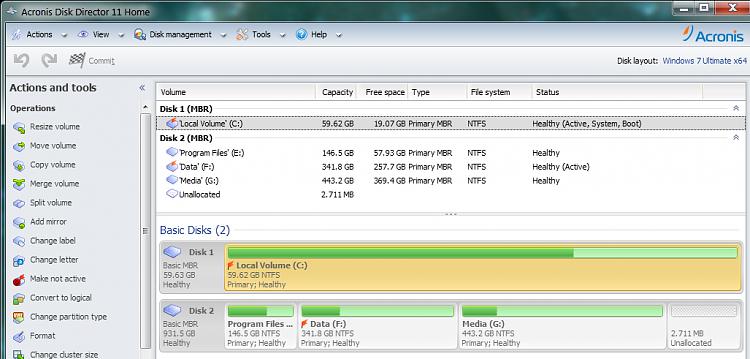 C: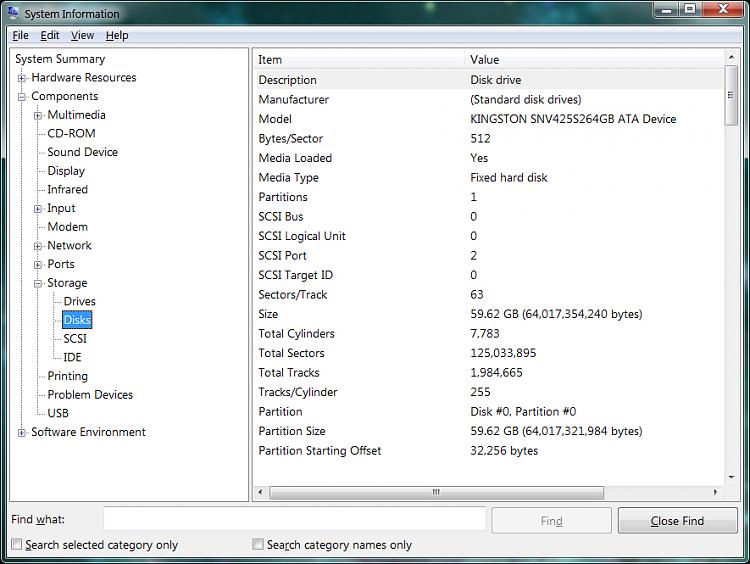 I was told on the Acronis forum that I need to allocate 1MB of disk space for the MBR. Although no one on that forum mentioned this, I thought that I was supposed to have a 100MB Win 7 system partion on my OS boot drive. I cannot seem to find this.
So here are my questions:
1. Is my boot drive, C:, correctly partitioned as it now stands?
2. If it isn't, what do I have to do to make it correct prior to backing up and moving my boot drive to a new SSD?
3. There was no mention of me having to install the Intel 320 Series 120GB SSD prior to my transferring my old drive to it. In fact, I'm supposed to delete any partitons that are on the new drive prior to moving the system files over. Do I have to do anything with regards to 'installing' the Intel drive prior to or after I transfer my old drive to it?
4. Would making a Windows 7 system copy of my 64GB SSD and transferring that image to my new drive be a better option? (The Acronis program lets me resize my partitons either up or down. I don't know if I can do that with the Win 7 backup/transfer.)
The more I explore this, the more confused I get. Your help will be very much appreciated.
Peace,
Phroneo