Hi Guys,
Sorry TJG - I could have saved you the trouble.
Acronis apps. are 32 bit coded - they won't run in pure 64 bit pe.
Had a quick look at it just now.
Pretty straightforward to get it going in 32 bit pe3 by hand.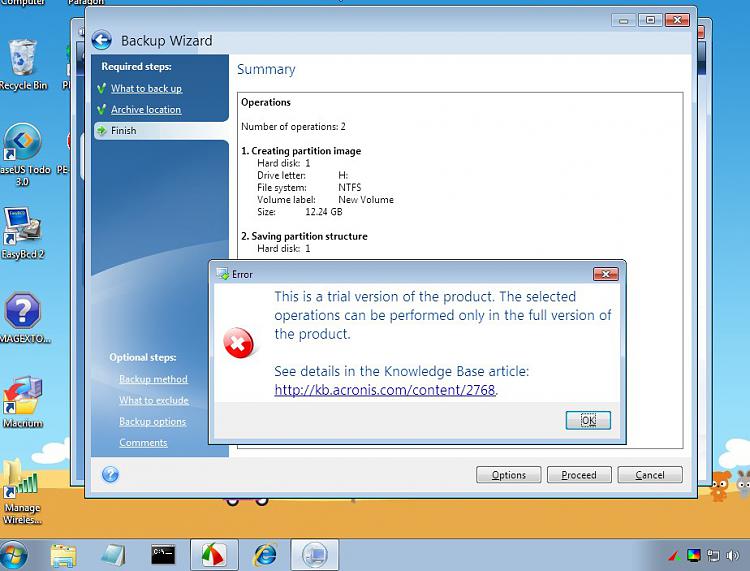 Don't foresee too much difficulty in making an app. to do the job.
32 bit win 7 users should be good to go.
64 bit win7 users will need to supply a 32 bit wim of some kind. Easiest is to d/l the 32 bit win 7 recovery disc - then copy boot.wim from that onto your drive.
The app. I am planning will ask you to browse to it.