Sharon, what you have uploaded is a screenshot of your recovery partition when we need one of your disk management layout, just click on the attachment below to see what I mean.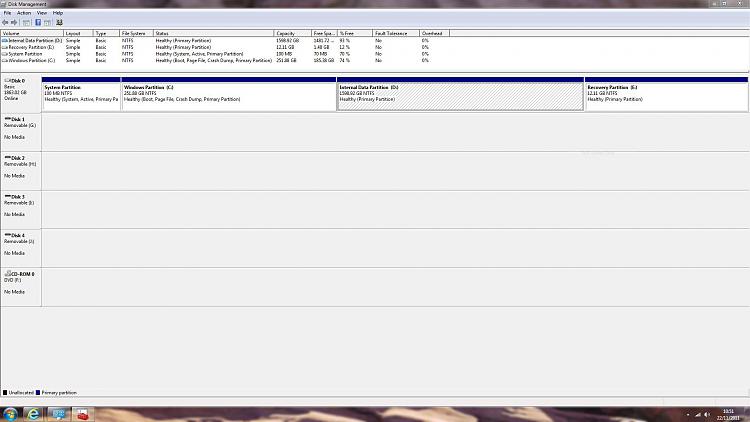 Click Start and type
Disk Management
in the Search field then click
Create and format hard disk partitions
to open Disk Management, expand it to its full size then upload it.
I cannot repeat strongly enough that you should not be installing programs to your D drive. It is your computer's recovery partition, which is why it is so small, and if corrupted will prevent you recovering Windows if you haven't created any recovery discs.
So,
PLEASE
upload a screen shot of your fully expanded disk management layout so that we can see how best to help you. :)
Screenshots and Files - Upload and Post in Seven Forums