Hmm ... I do not have a definitive answer for you but ..
Im guessing its fine to disable if you have another backup plan in action.
And the only reason I would say that is Acronis 2012 disables Windows Backup and restore and integrates itself in that area of the Control panel, as well as context menus.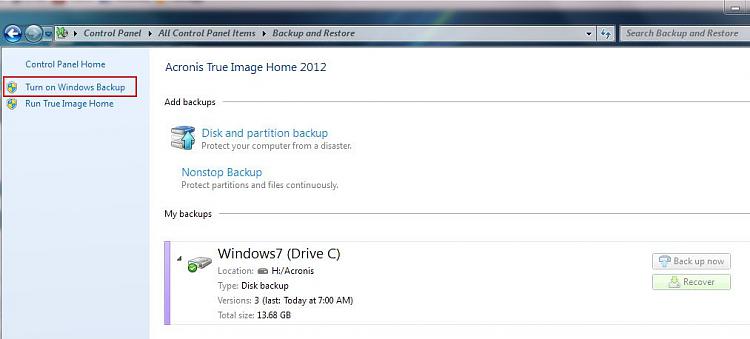 Granted, I never disabled anything, Acronis did this on its own.
But I have had no issues (at least since Acronis was last patched), so perhaps theres nothing else tied to it?
Again, I do not know for sure. All I know is mine has apparently been disabled since I installed Acronis.