You need to go to Control Panel->System and Security->Backup and Restore and press the change settings button.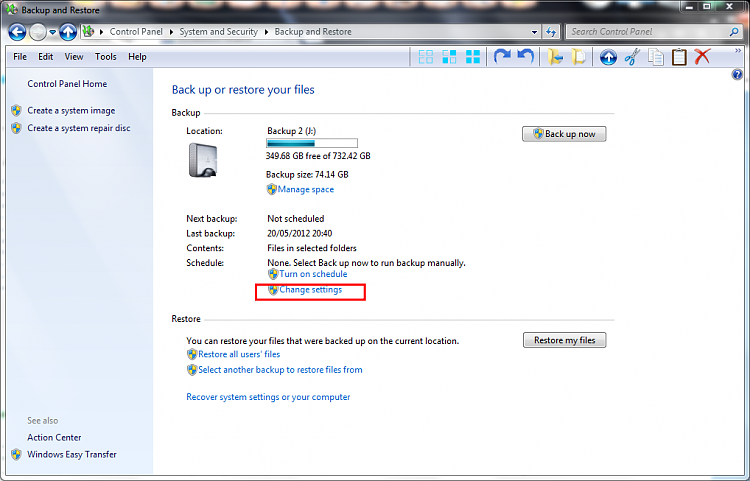 Just run through the wizard and everything should be back to normal. Sometimes when you add, remove or rename folders that are in the backup set Windows Backup doesn't understand what is going on.
I see that Burdus has recommended FreeFileSync and pointed you to my video. That would be my choice as an alternative to the Windows Backup for data files. For images I recommend Macrium Reflect Free. The link is in my signature.