You don't need to create one.
You want to open an existing one
A borwse window will open -
browse to your vhd and it should mount
You can then rt click it and copy anything out - just like any other partition.
You could also make an image of it , like this: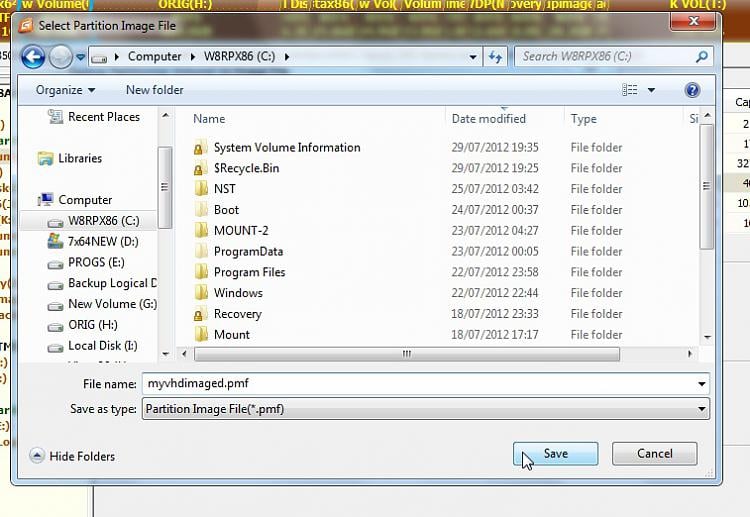 Call it any name you like , but you must use the .pmf extension.
I don't know if there is a size limit on the free version - there might be.
Try it and see - you have nothing to lose.