Hi Dinesh,
There are a number of ways to initiate the restore with Macrium.
To restore a different partition - not the one you are booted into from within Windows:
You
could
use the xml file ( advanced scripting options are available - for the techy types).
Or from within the program interface :
Or by rt clicking the backup Image itself:
To restore from outside of windows - like all image programs - Macrium has it's own bootable restore disc.
You create that from within the program - I use the Linux based disc - some prefer to create the BartPe disc ( if you get the paid version , you also get a PE2 disc - use whichever you prefer).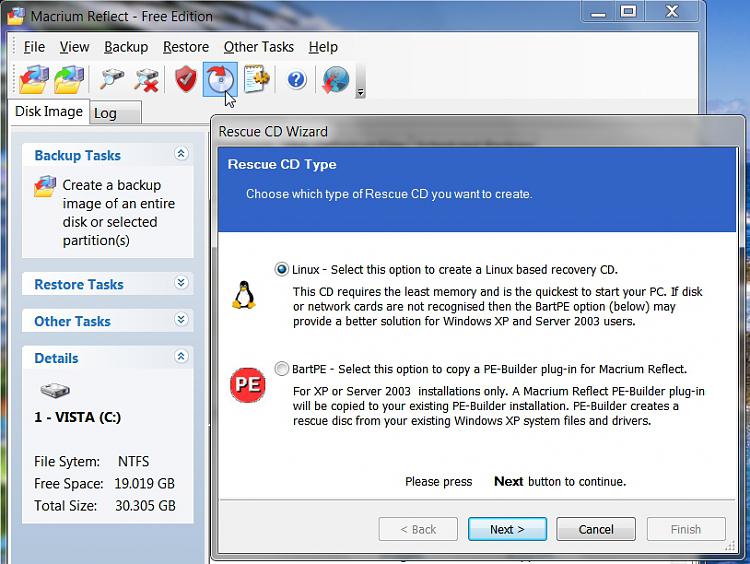 I have been recommending it for a long time - here and on VF and elsewhere.