Hi all
Please bear with me I'm new at this and a little unsure as to exactly what I'm doing.
A few months ago I was having trouble with an incredibly slow system running Vista 32 bit. I run some RAM hungry programs so decided I'd try a Win 7 64 bit system, and if it was stable I would then look to increase my RAM beyond 3GB (Apparently my motherboard will take 8GB of RAM)
A screen shot of my basic system info is here...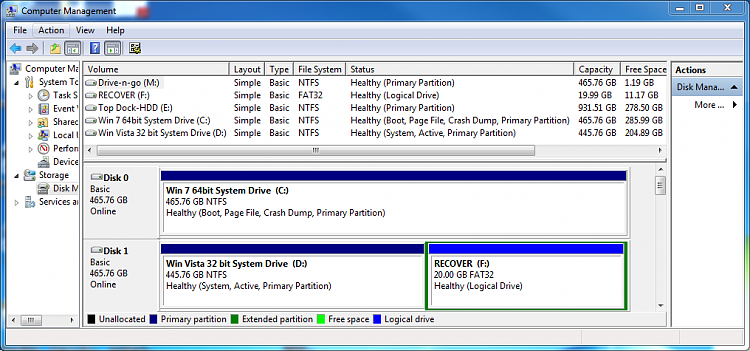 I obviously now want to stay with Win 7 64bit and format the Vista drive for the storage space but have no idea how to make my Win 7 drive the system drive and then format the old Vista drive.
I hope I've given enough info, and my request makes sense.
I'd be really grateful of a fairly straight forward "how to". I'm reasonably savvy and can follow instruction but certainly no expert.
Many thanks in advance
Chris